凉雨知秋, 青梧老死, 一宿苦寒欺薄袋, 几番世道践跑... 也不 过一声 '相见恨晚'
One only knew autumn when the cold rain came; parasol trees dying of old age; the suffering of the cold under a thin blanket; wasting your lifetimes away… all belated regrets in the end—regrets that we hadn't met sooner.
只愿君心似我心,定不负相思意
As long as your affection for me is as fine for you, I will not let it be in vain.
A story about the former leader of a special organization served under royalty, now leaving his past life behind and unwittingly getting involved with the martial world.

Zhou Zhishu is the leader of the emperor's special organization, Tian Chuang. After three years of bloodshed, he leaves the organization and travels the Jianghu Mountains to lead a peaceful and leisurely life.

However, with virtuous intentions in mind, he engages in a war in jianghu, where he meets Wen Kexing, a valley master who likes "beautiful people". Wen Kexing follows Zhou Zhishu closely and the two eventually reunite during their journey through jianghu.

summary by madamewei on pt-br tl
status: 77 ch. + 4 extras
genre: historical, wuxia, comedy, adventure, fantasy, found-family, mystery, angst
content warnings: body horror, murder, gore, cannibalism, self-harm (nails)
READ QIYE BEFORE TYK
This story takes place in the same universe as another Priest novel - Qi Ye (prequel) and the main characters of the latter will soon appear in this novel. The two stories are practically independent but Qi Ye provides an additional context that will occur for the appearance of the protagonists of TYK.
official links
---
how to pay on JJWXC
---
english fan translations
---
spanish fan translations
---
other fan translations
support priest by buying the novel on JJWXC.
---
TYK AD is complete !
ongoing eng subs by noodesoup 💕 | #tyk_audio on twitter
---
purchase guide
season 1
season 2
this section is being edited atm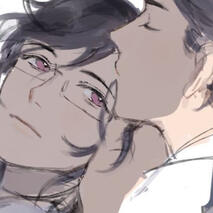 carrd by jean (@cfy00) 😊
thank you for checking this carrd out! if there are any corrections to be made / you need help in purchasing, do not hesitate to dm me on twitter!
☁ last updated: 7月 29日