只愿君心似我心,定不负相思意
As long as your affection for me is as fine for you, I will not let it be in vain.
A story about the former leader of a special organization served under royalty, now leaving his past life behind and unwittingly getting involved with the martial world.Zhou Zhishu is the leader of the emperor's special organization, Tian Chuang. After three years of bloodshed, he leaves the organization and travels the Jianghu Mountains to lead a peaceful and leisurely life.However, with virtuous intentions in mind, he engages in a war in jianghu, where he meets Wen Kexing, a valley master who likes "beautiful people". Wen Kexing follows Zhou Zhishu closely and the two eventually reunite during their journey through jianghu.summary by madamewei on pt-br tl
---
Disclaimer: Read Qi Ye before TYK
This story takes place in the same universe as another Priest novel - Qi Ye (prequel) and the main characters of the latter will soon appear in this novel. The two stories are practically independent but Qi Ye provides an additional context that will occur for the appearance of the protagonists of TYK.
status: 77 ch. + 4 extras
genre: historical, wuxia, comedy, adventure, fantasy, found-family, mystery, angst
content warnings: body horror, murder, gore, cannibalism, self-harm (nails)
---
official links
As of 18 SEPT 2021 , TYK has been locked on JJWXC therefore it is not accessible at the moment.
---
Fan Translations
English tl:
from left to right - translators: sparklingwatertrans, wenbuxing, chichimaera ; extras:@kexingzishu
---
spanish tl:
from left to right - translators: darkkittymyg, gzxmbj
---
other fan tl:
from left to right - translators: madamewei, lildjimin, haitangyon, Ling____
live action
shan he ling / word of honor
---
audio drama
status: 2 seasons ; complete
ongoing eng subs by noodesoup 💕 • #tyk_audio on twitter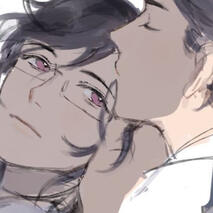 carrd by @taisuis
- if you are currently tling TYK please tell me so I can include them here.
☁ last updated: DEC 13, 2021